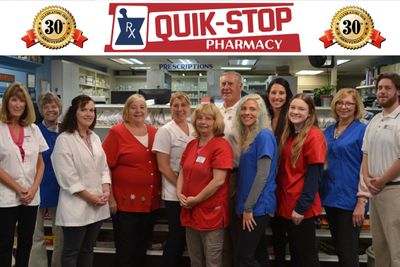 About Us
Welcome to Quik-Stop Pharmacy! We've been serving the communities of Thorndale, Coatesville, Downingtown, Parkesburg, Honeybrook, Exton and West Chester since 1988. We are a family owned and operated business with over 45 years of experience. Here at Quik-Stop Pharmacy, we are dedicated to providing our customers with services that are customized to meet their needs. Whether it's prescription medications or over the counter products, we are here to answer any and all of your questions. If you haven't taken advantage of one of our many services, call or stop by and see us today!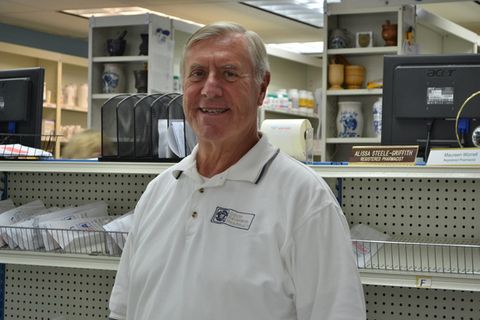 Bob Steele, RPh
Originally from Delaware, I graduated from University of the Sciences in Philadelphia in 1968. I moved to Thorndale in 1971, where I still reside with my wife Illaria. After working for several chains, I was dissatisfied with their impersonal customer service and felt that I had more to offer. I was able realize my dream of owning my own pharmacy built on the principle of superior customer care. In 1988 I opened Quik-Stop and became the 1st pharmacy in Chester County to offer drive-thru service. I love being able to talk to customers with no time restraints and find satisfaction in making their pharmacy experience a pleasurable one. I am very fortunate to have my daughter Alissa and a very competent loyal staff who strive to make each customer feel like family.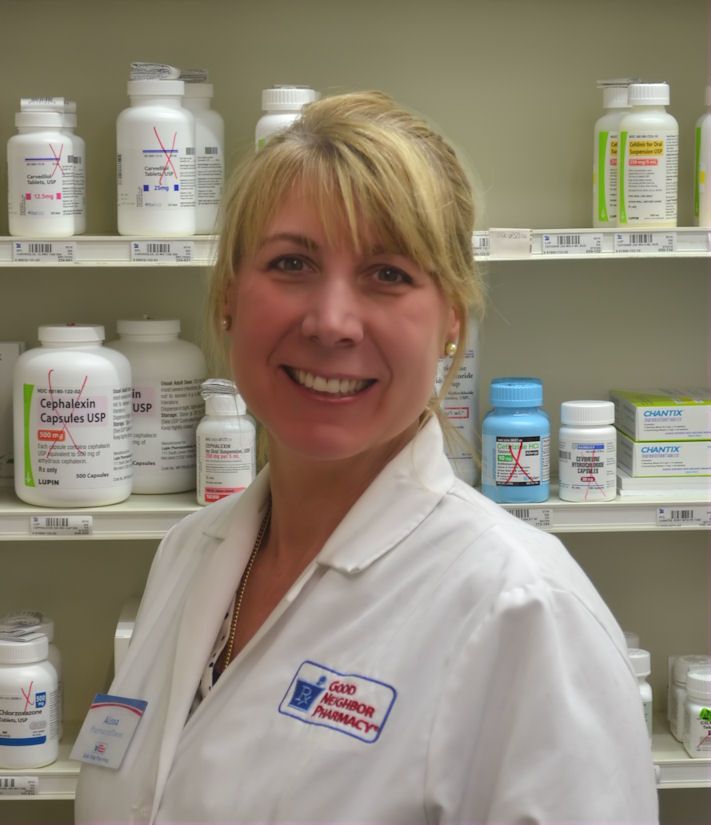 Alissa Griffith, RPh
I started working with my father when I was 8 years old, at his store in Pottstown, cleaning shelves. As I, and our business grew I was able to work with and learn from my father's vast knowledge and skill. I am a proud graduate of Coatesville High School and Temple School of Pharmacy. I joined my father in 1993 and have enjoyed transitioning into managing the business and learning from him each day. My most important job is listening, I try to listen to and assist each customer to the best of my ability. I am fortunate to be surrounded by an excellent staff and wonderful customers that make each day a pleasure. I truly believe that if you love what you do you will never work a day in your life. I currently reside in West Caln Township with my husband and 3 children.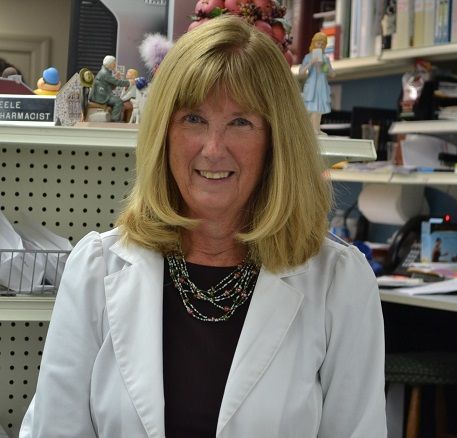 Maureen Worrell, RPh
For over 35 years I've had the pleasure of being a community pharmacist and serving the local community. My husband, Jim, and I have resided in E. Brandywine Township since 1981 where we raised four children and owned an independent pharmacy. We continue to support our community, especially the youth of our township through our youth athletic association and the park system. We are members of St. Joseph Parish in Downingtown and have been involved in our parish school and CYO program. I've always believed in the independent pharmacy as I feel we provide the best care for our patients. This is why I feel very fortunate to work at Quik-Stop Pharmacy and continue to serve the public whom I love!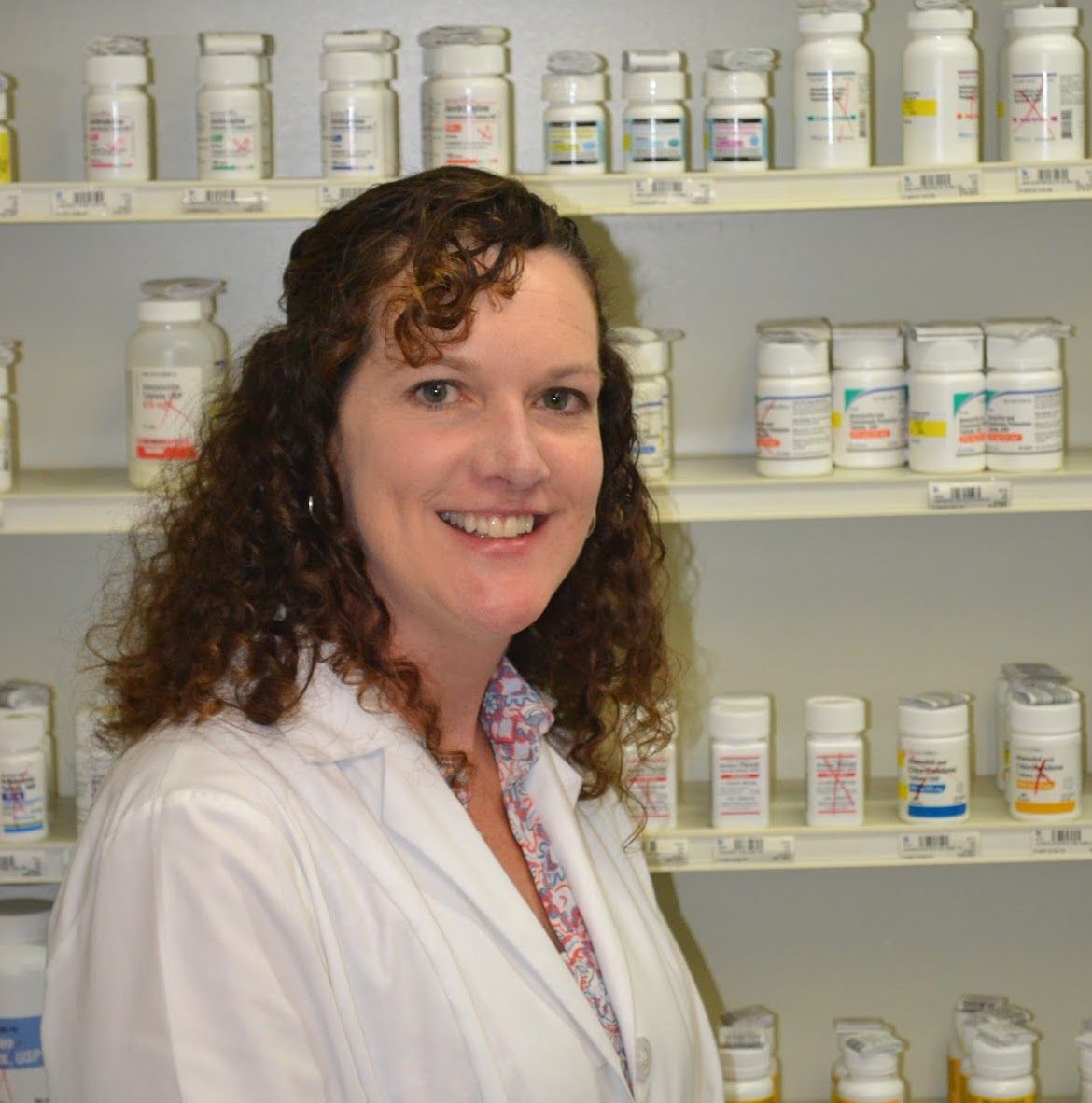 Shannon DiFonzo, R.Ph.
I have been a pharmacist for over 20 years in Chester County. I graduated from Bishop Shanahan High School and Temple University School of Pharmacy.
I enjoy working at Quik-Stop because it allows me to have one-on-one interactions with patients. I joined the Quik-Stop team in 2017 and feel like part of the family. I reside in West Chester with my husband and children.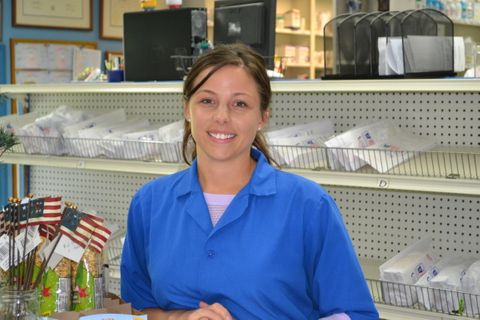 Samantha Taraschi, C.PT.
I am a 2006 graduate of Bishop Shanahan High School and have been working at Quik-Stop since then. After working for several years I earned my pharmacy technician certification. I have enjoyed learning each day and it is a pleasure working with the customers and staff, where we all feel like family. I reside in East Nantmeal with my husband and daughters.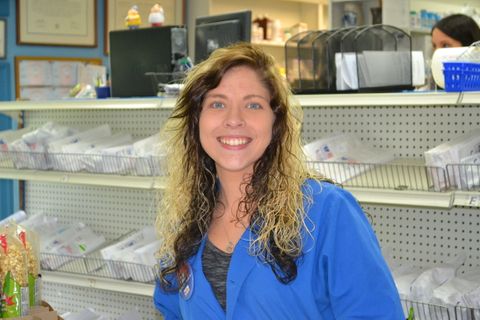 Colleen Laclair
I am a 2011 Bishop Shanahan High School graduate and have been working at Quik-Stop since 2008. I started out as a part-time technician working nights and weekends, but as I learned more and started taking on more responsibilities I was promoted to full-time. Some of my jobs include: ordering, inventory, accounts receivable and managing the front end. I have enjoyed learning a lot of new things over the years of working here and I especially enjoy the family-like relationships we are able to form with not only my co-workers but the customers too. I live in East Brandywine Township.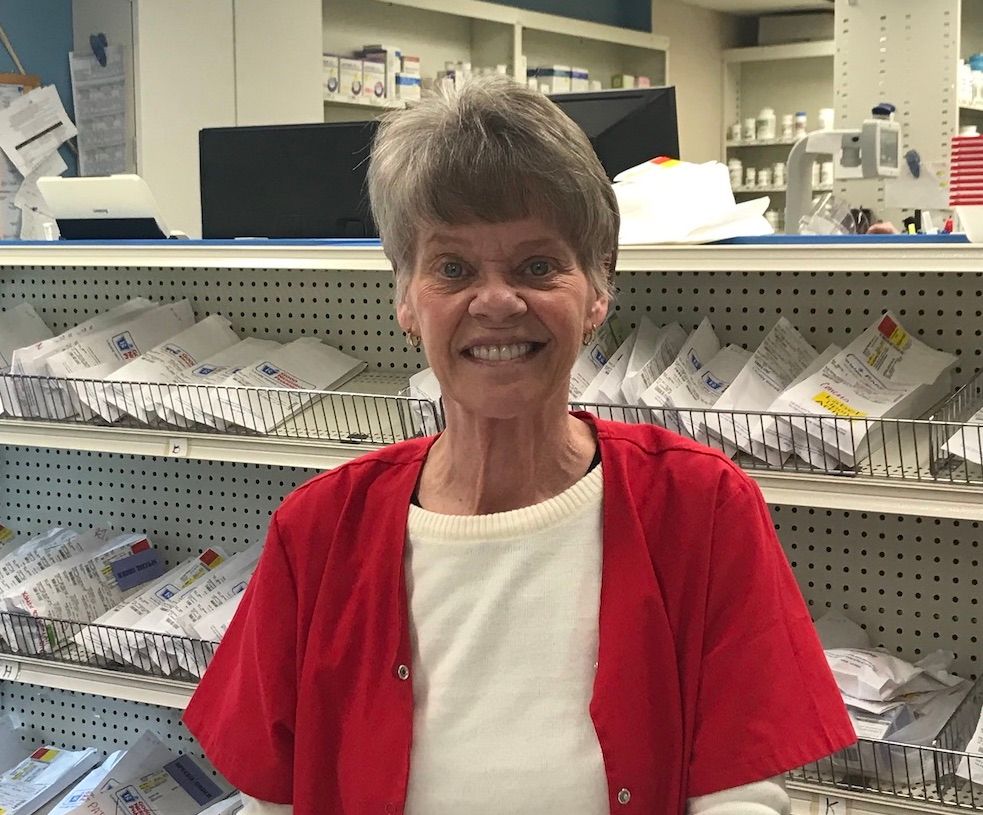 Judy Romano
I started working at Quik-Stop in November of 2015. I work with a great group of people who truly care about our community and the people we serve. On a daily basis each and everyone strives to make sure our customers/clients are satisfied. We hope the people in our community appreciate us as much as we appreciate them.